Taking good care of your teeth and gums is extremely important. Studies show that good oral hygiene affects not only dental health but overall general health. Professional teeth cleaning Palmdale is a crucial part of a good oral health plan. However, there are different types of dental cleanings that are performed for different purposes.

Two common yet important types of teeth cleaning Palmdale are dental cleanings and periodontal cleanings. While they both lead to good gum health, they're done for different reasons. A regular dental cleaning, also called prophylaxis, is considered to be a part of preventive dental care. A routine dental cleaning is done on patients with good oral health to prevent dental health problems. They hygienist will remove plaque, tartar and other substances to prevent periodontal (gum disease) from ever occurring. Prophylaxis can only be performed on patients who have good overall oral health. It should not be done on patients who have periodontal disease, bone loss or infection in their teeth. In order to get a routine, professional teeth cleaning, there should be no bleeding nor any mobility of teeth, receded areas or exposed teeth. Healthy patients should see their dental hygienist for a professional cleaning when they get their dental checkup every 6 months.

Patients who have periodontal disease will need a different type of cleaning called a periodontal cleaning. This type of cleaning is done to treat patients who have been diagnosed with periodontal disease. A periodontal cleaning is also called periodontal maintenance. It is a deep cleaning done by a periodontist to thoroughly clean the teeth and stop periodontal disease from progressing. The procedure will most likely have to be done about 3 to 4 times a year. The frequency of periodontal cleanings depends on certain factors, such as: how fast tartar and plaque accumulate, the amount of bleeding and inflammation there is and if any health risk factors exist. To learn more about teeth cleaning Palmdale, contact us today. Our friendly staff at Palmdale Dental Group will be happy to help you.

By Palmdale Dental Group
March 26, 2019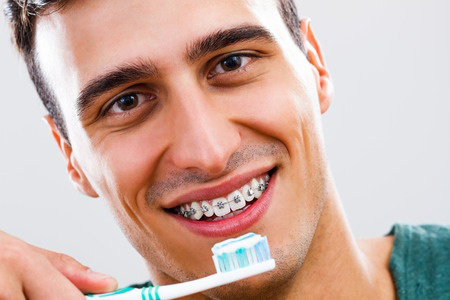 Blog Posts
Follow Us